Once you have completed all the material associated with your course select Download Certificate.
You will need to check your first and last name are both correct and once done, please select Confirm. This is the name that will appear on the certificate and once the name if confirmed by yourself it cannot be changed, so it is important to ensure that it is correct.
The certificate will then be downloaded to your computer and a preview of this will appear. You can then save this to your device for your records. Alternatively if you are using an Iphone when you select download you will be presented with the following;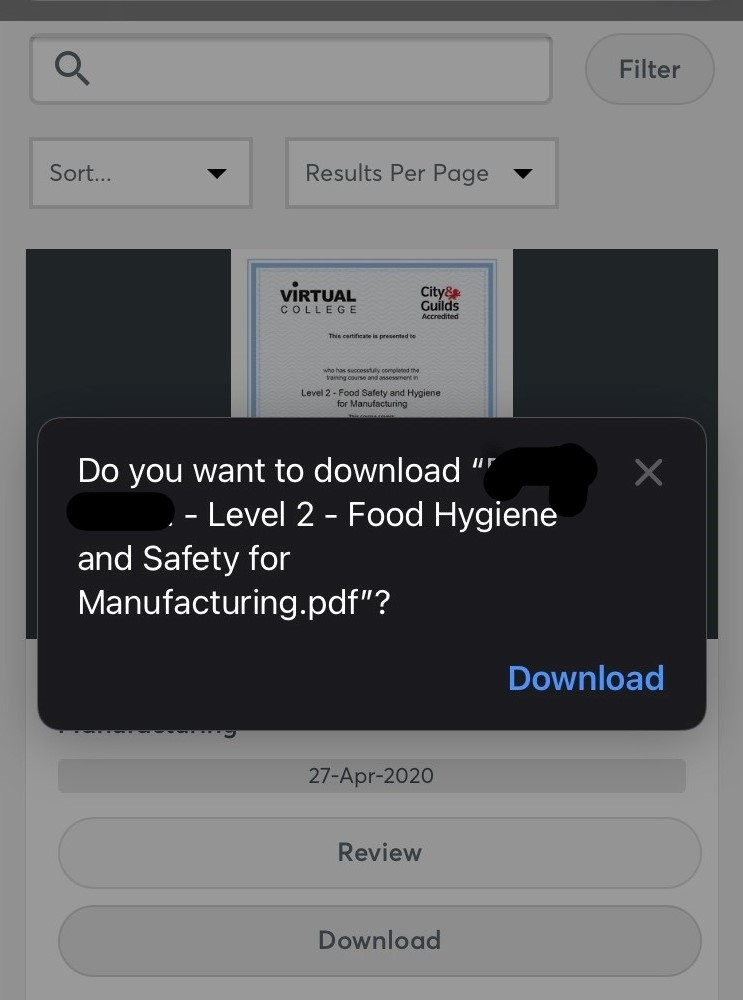 Select Download and an arrow will appear in the top right as shown below in the red box;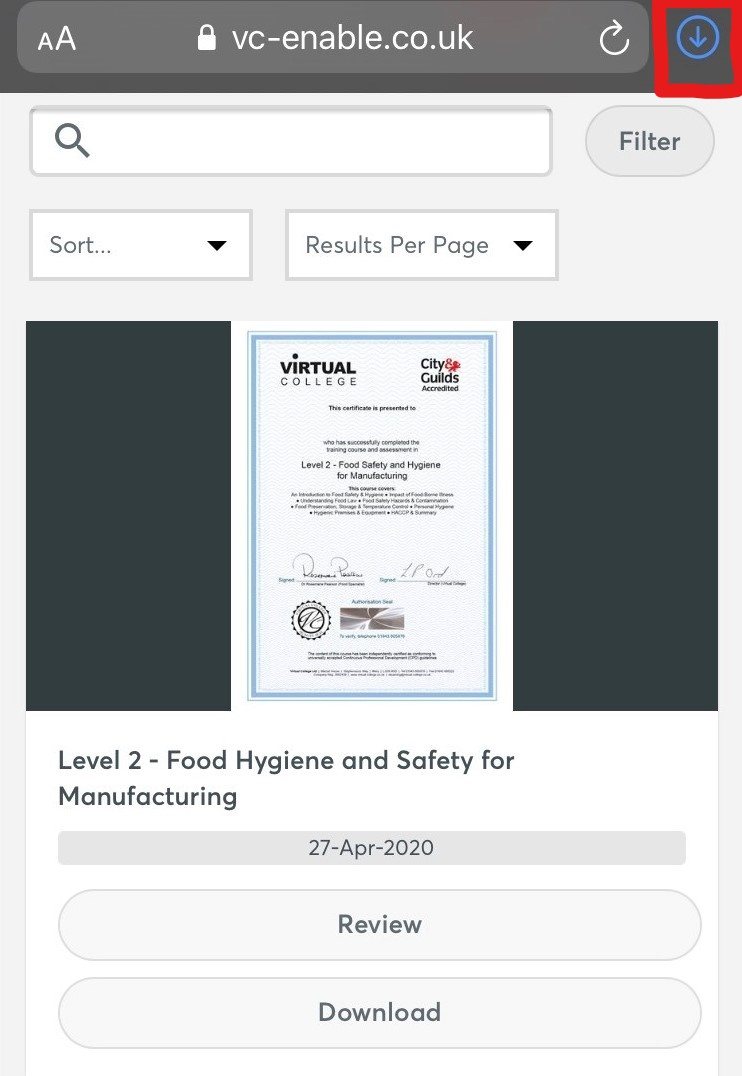 Select the arrow and you will be able to see your downloads, select the download you wish to print and this will appear on your screen allowing you to print or save documents as you would usually on your iPhone.
To print your certificate, please select the downloaded document, and follow your usual printing instructions to print your certificate.